Let's Invest in Indonesia
The largest economy in Southeast Asia, Indonesia has many exciting opportunities for global investors. Indonesia is located between the continents of Asia and Australia, and between the Pacific and the Indian Oceans. From land to sea, Indonesia offers extraordinary destinations and attractions found nowhere else in the world, such as magnificent mountains and pristine beaches. The Government of Indonesia is committed to implement investment-friendly policy, from economic deregulation policy to tax incentives.
Discover investment opportunities and enjoy the benefits
Enjoy the ease of doing business with us
Keep updated about our activities and investment policies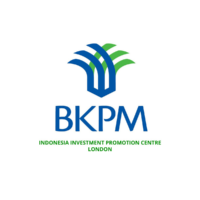 IIPC London is a representative office of Indonesia Investment Coordinating Board (BKPM) covering Europe region. It provides free consulting services on Indonesia's investment opportunities, procedures, and helps finding potential local partners for European investors.
Landmark Barbican
200 Aldersgate (South)
London EC1A 4HD, United Kingdom
E: iipc.london@investinindonesia.uk
T: +44(0)20 3440 3830
D: +44(0)20 3440 3831